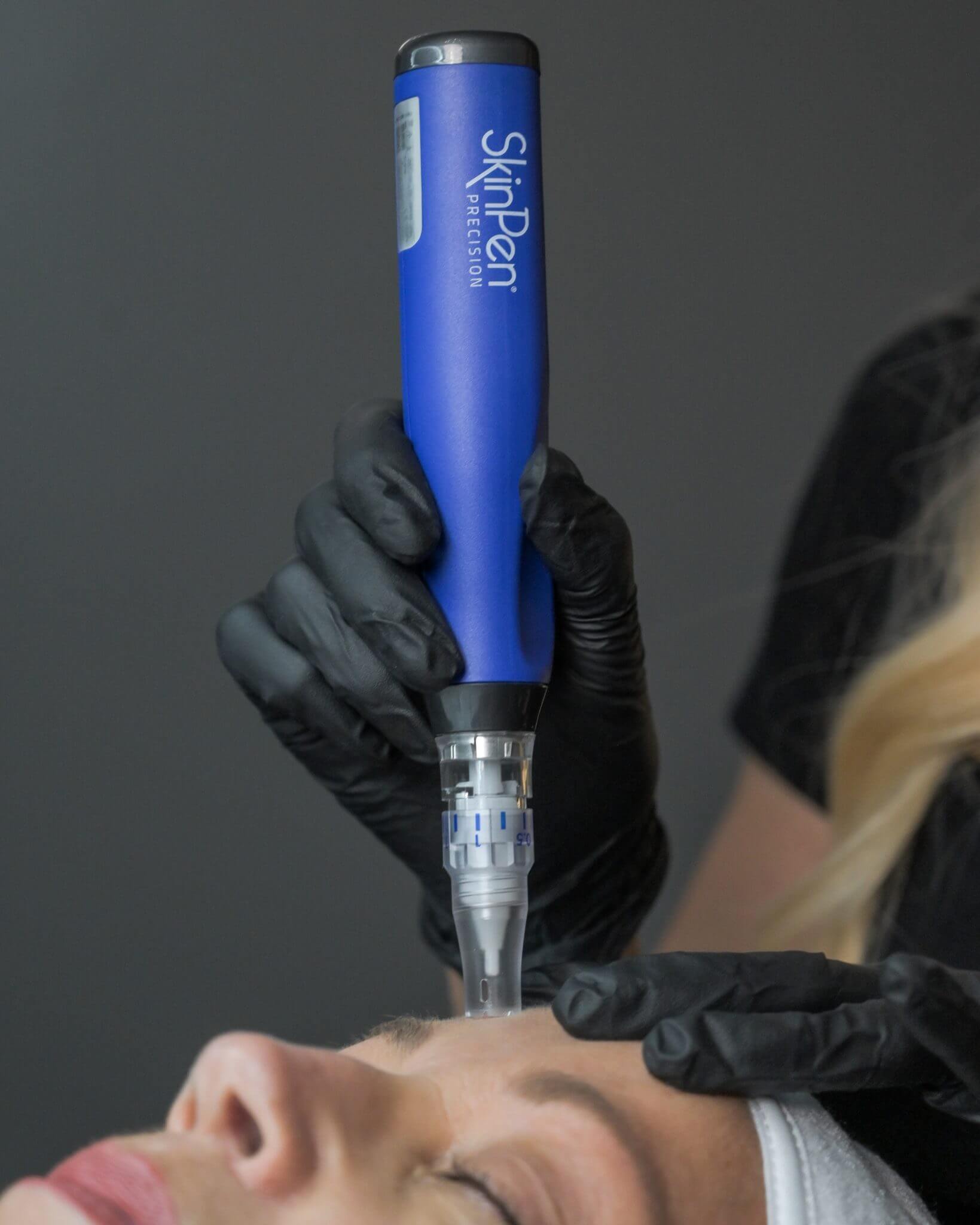 Microneeding With PRP Services
in Ormond Beach, FL
Microneedling, also known as Collagen Induction Therapy, is a minimally invasive treatment to rejuvenate the skin and is safe for all skin types. SkinPen, our choice of microneedling device, is the first and only FDA cleared microneedling device in the world. This device with fine needles creates micro injuries in the top layer of the skin which triggers the body's response to create new collagen and elastin. Results can include improved texture and firmness, a reduction in scars, pore size, pigment, and stretch marks.
Micro punctures are created using our SkinPen microneedling device, which produces a controlled skin injury without damaging the epidermis. These micro injuries lead to minimal superficial bleeding and set up a wound healing cascade with a release of various growth factors.
When combining Microneedling with PRF or PRP, the patient's blood is drawn, processed in a centrifuge, and then used to optimize Microneedling results. The addition of PRF/PRP is clinically proven to make microneedling much more effective. Platelet Rich Fibrin, which uses growth factors and other elements from our own blood to repair damaged skin, contains proteins, including growth factors and cytokines, that help skin tissue repair itself.