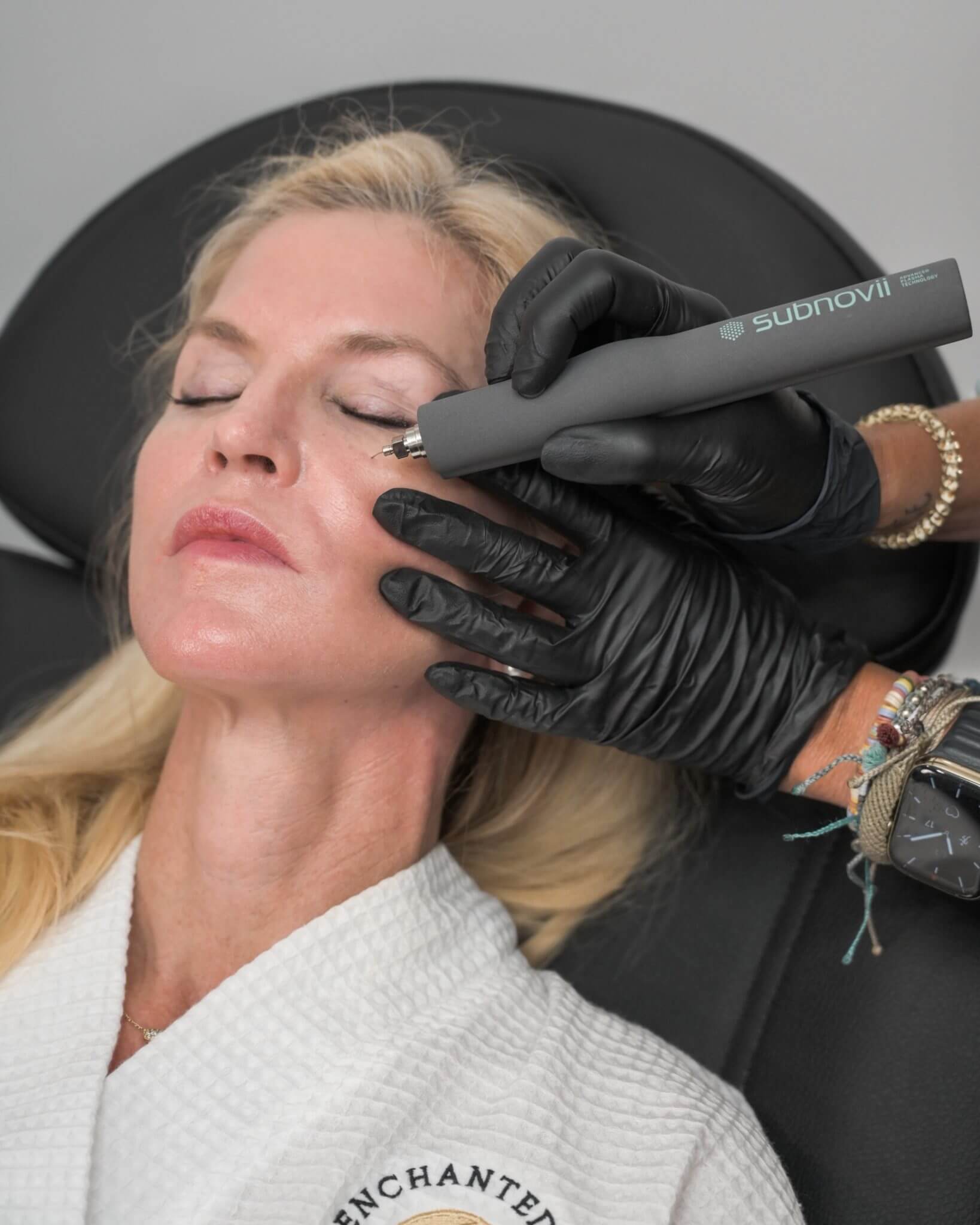 Sunnovii Plasma Pen Services
in Ormond Beach, FL
Non-Surgical Skin Tightening for Aging, Wrinkles, Scars, And More! The Ultimate Anti-Aging Treatment and one of the latest and greatest things to hit the aesthetic world! It is the most advanced, non-invasive skin tightening device used to treat sagging skin, crepe skin, wrinkles, and collagen loss with minimal downtime.
Fibroblast non-surgical skin tightening or Subnovii plasma pen technology is relatively new to the aesthetic industry in the U.S. but has been popular in Europe for quite some time. It's quickly becoming the "go-to" nonsurgical treatment for Plastic Surgeons and Dermatologists alike for the effective treatment of wrinkles, loose skin, and skin lesions.
The Subnovii is FDA-approved and features a patented low-frequency wavelength emission that allows for more precise application and a reduced healing time for patients. Other devices don't come close to producing the ease of use and versatility of treatment that the Subnovii offers. Our providers can utilize Subnovii's controlled output to your benefit, varying the treatment technique from light to aggressive, helping you effectively reach your skin goals of non-surgical skin tightening.
More questions? Visit the SUBNOVII PLASMA PEN FAQ page.